It is no secret that most universities such as UNISA's college of science, engineering and technology are working tirelessly overnight to make sure that South Africa's Tech and Science industry remains on par and on top of the world by producing the best graduates within their curriculums.
It is also no secret that South Africa is home to some of the world's most creative inventors and this month we're shining the spotlight on a few of their remarkable inventions. Many are useful; some weird and wonderful, but altogether they've made our lives a little easier and the world a better place to live in.
Economical Solar Power

Solar power became five times cheaper thanks to the thin-film solar module technology developed by Professor Vivian Alberts at the University of Johannesburg's Physics Department back in 1993.
Whereas traditional solar panels are made of silicon technology with a thickness of 350 microns (0.35mm), the new thin-film panels are just 3 microns (0.005mm) thick – making mass production simpler and more cost-effective, leading to lower priced solar panels.
Non-electric Portable Slow Cooker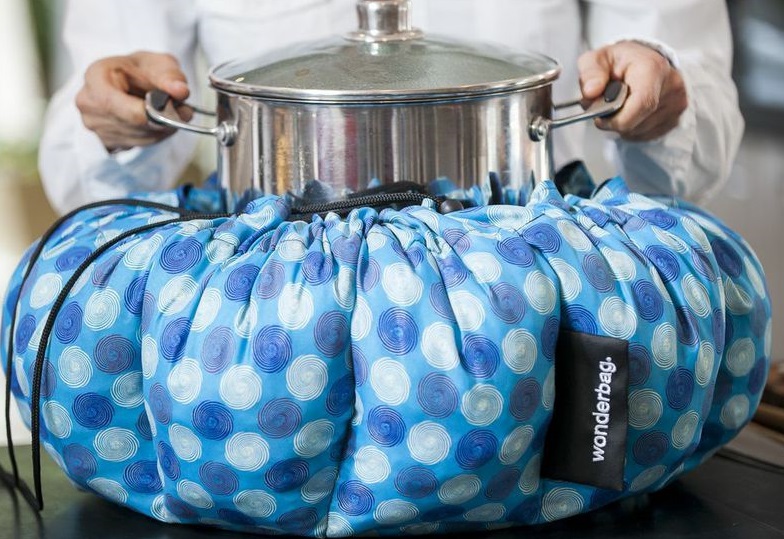 Troubled by increasing rolling black-outs due to load shedding in 2008, Johannesburg-based Sarah Collins created the Wonderbag – a heavy-lined bag that can slow cook a pot of food for up to 8 hours after it's brought to the boil.
In addition to helping homeowners throughout Africa, North America, Europe and the Middle East, Sarah is also using her invention for the greater good by donating Wonderbags to those living in rural areas – ultimately saving them time from cooking over a wood fire all day and empowering them to feed their families when resources are scarce.
Electricity-free Foetal Heart Monitor

Cape Town paediatrician Dr Dave Woods and a team from Freeplay Energy developed the first portable, electricity-free foetal heart monitor.
In contrast to those available in developed countries, the invention draws on a variety of other power sources, including 'wind-up' power, significantly impacting under-resourced countries by allowing medical staff to measure and monitor a baby's heart rate during labour even without the presence of electricity.
Repurpose Schoolbags

These are no ordinary school bags. When in university, inventor Thato Kgatlhanye came up with the idea to turn plastic bags into school bags for local disadvantaged students.
Today, Repurpose Schoolbags are made of 100% recycled plastic and double as a light thanks to their solar panel feature which "charges" the bag during the day so it can be used as a lamplight for studying in the evenings.
The unique invention also features strips of reflective material, making children and students more visible to drivers during the early or later hours of the day. Helping the community and the environment one bag at a time!
SPONSORED
Hippo Rollers

The Hippo Roller is a simple innovation that's had a big impact on rural communities in over 20 countries across the world. Developed in 1991 by a pair of South Africans, it's all about improving access to water and lessening the time it takes to do so.
The efficient design of the roller, with its barrel container that can roll along the ground and attached handle for steering, makes it easier and faster than ever before for women and children to collect water.
The Kreepy Krauly

This popular pool cleaner was the brainchild of South African hydraulics engineer, Ferdinand Chauvier. His son, Danny, sold pool equipment and chemicals and quickly realised that most pool owners were loath to keep their pool clean because of the effort it took to do so.
After discussing the possibility of an automatic pool cleaner amongst themselves, Ferdinand drew on his hydraulics engineering background to ultimately create the Kreepy Krauly. To date, over 1.5 million of them have been sold across the globe!
Musical Instruments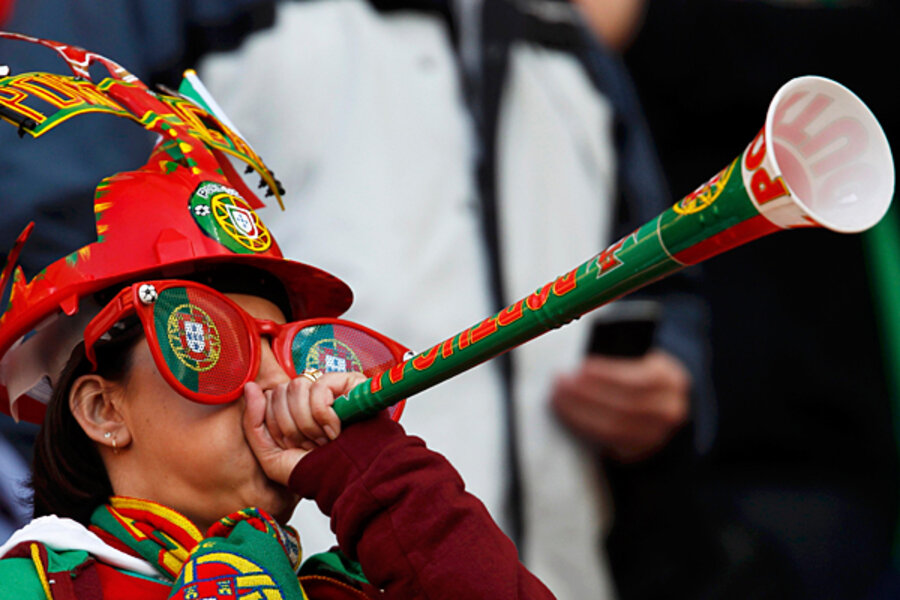 Ah, the unique sounds of a vuvuzela or oil-can guitar… there's just nothing quite like them and they're both proudly South African inventions.
The vuvuzela was allegedly invented in 1965 by local Kaizer Chiefs fan, Freddie Maake, when he received a bike with a horn from his brother. He discovered the extraordinary sound after removing the air pump from the horn and putting it to his lips. Years later, he was able to start manufacturing the plastic instruments and selling them at stadium gates.
Oil-can guitars rose to fame in the new millennium after Cape Town's Graeme Wells, an engineer and avid guitarist, created guitars out of oil cans to sell as collectors' items. To him and his peers' pleasant surprise, the guitars played beautifully and, to this day, top musicians like Jimmy Dludlu and UB40 have played the aptly-named "Afri-Can Guitar".
Refreshments

The next time you take a sip of Rooibos tea or Pinotage, savour the flavour as these two popular beverages are proudly home-grown.
The benefits of Rooibos were first discovered by the Khoisan in South Africa's Cedarberg region. In 1772, the Khoisan shared their love for the tea with botanist, Carl Humberg who in turn spread the news across borders and the rest, as they say, is history.
Similarly, Pinotage was bred in South Africa as a result of the merging of Pinot Noir and Hermitage grapes by Stellenbosch' University's first Professor of Viticulture, Abraham Perold.
Every Day Life-Savers

Ever used some Pratley Putty to hold things together, Q20 to lubricate your bicycle chains or purchased rugby game tickets through a computerized system like Computicket? South Africans are all to thank for these inventions that have made our lives significantly easier!
Main Image: UNISA'S CSET