Mark Zuckerberg's personal wealth plummeted by $7 billion in the space of a few hours on Monday, demoting him on the list of the world's richest people, after outages took Facebook and subsidiary networks offline.
The outage lasted from Thursday morning, leaving many of Facebook's 2.7 billion without access for around six hours. Instagram and WhatsApp, which are owned by Facebook, were also down during that time. Facebook apologised and chief technology officer Mike Schroepfer blamed "networking issues" for the outage.
The issue saw a huge sell-off of Facebook shares, seeing the company's stock fall by five percent, adding to a drop of about 15 percent since mid-September.
Zuckerberg's net worth has shrunk to $121.6 billion, pushing him below Bill Gates ($124 billion) to number five on the Bloomberg Billionaires Index, way below the $140 million he was worth a few weeks ago. Elon Musk currently tops the index, with a fortune of $211 billion.
The initial price drop in mid-September followed a whistleblower's revelations about the company being published in The Wall Street Journal from September 13.
Internal documents showed Facebook knew about a wide range of problems with its sites—including misinformation about the January 6 U.S. Capitol riot and Instagram's harm to teenage girls' mental health—but publicly downplayed them.
Those reports drew the attention of government officials and on CBS's 60 Minutes on Sunday, the whistleblower revealed herself. Frances Haugen, 37, a former Facebook employee, was behind the leak. In the damning CBS interview, she said Facebook's priority was making money over doing what's good for the public.
"The thing I saw at Facebook over and over again was there were conflicts of interest between what was good for the public and what was good for Facebook. And Facebook, over and over again, chose to optimise for its own interests, like making more money," she said.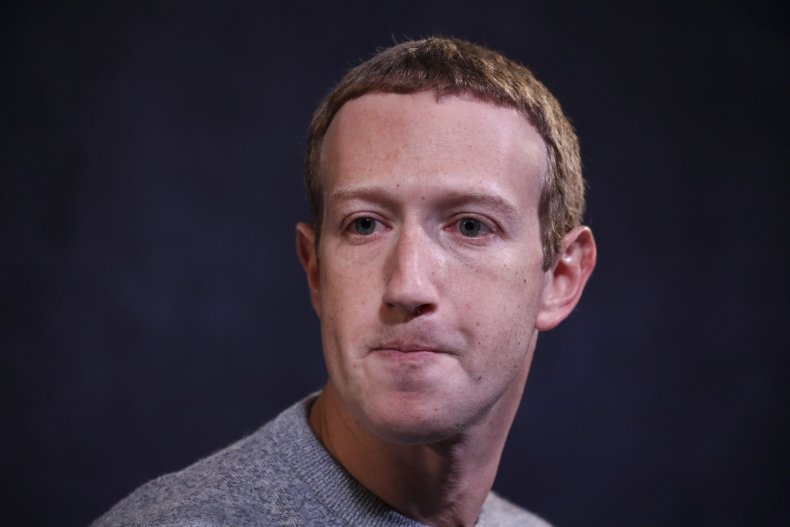 In response to The Wall Street Journal revelations, Haugen was called to testify before the U.S. Senate's commerce subcommittee on the risks the company's sites pose to children. She is expected to call on lawmakers to take further action on Facebook.
"As long as Facebook is operating in the dark, it is accountable to no one. And it will continue to make choices that go against the common good," she wrote in her testimony.
Facebook has said that those issues around its products, including political polarization, are complex and not caused by technology alone.
On Sunday, Zuckerberg shared photos of himself fencing and sailing on his Facebook profile, even as widespread criticism came rolling in. Then the major outage struck.
Nain Image: TheVerge